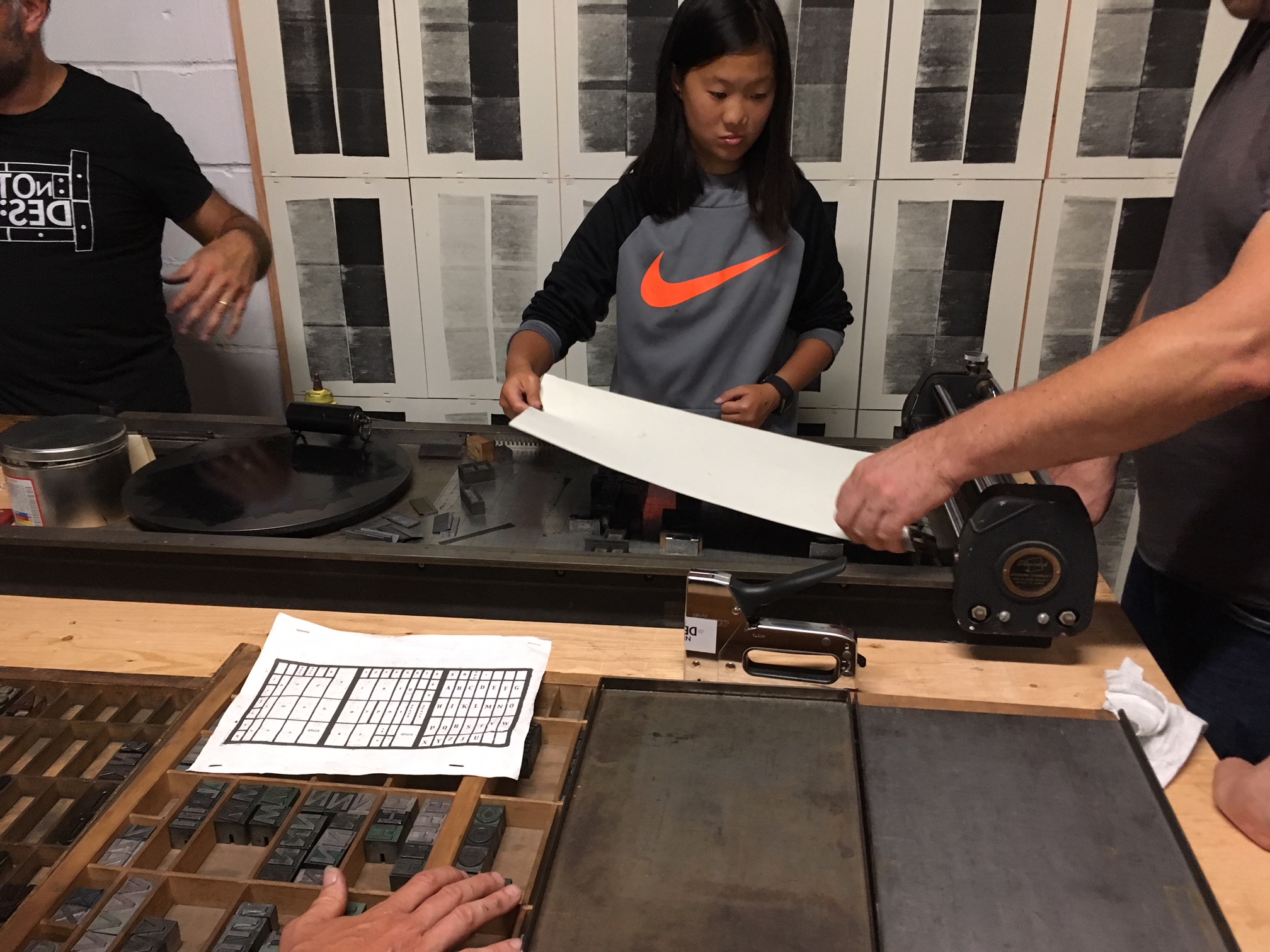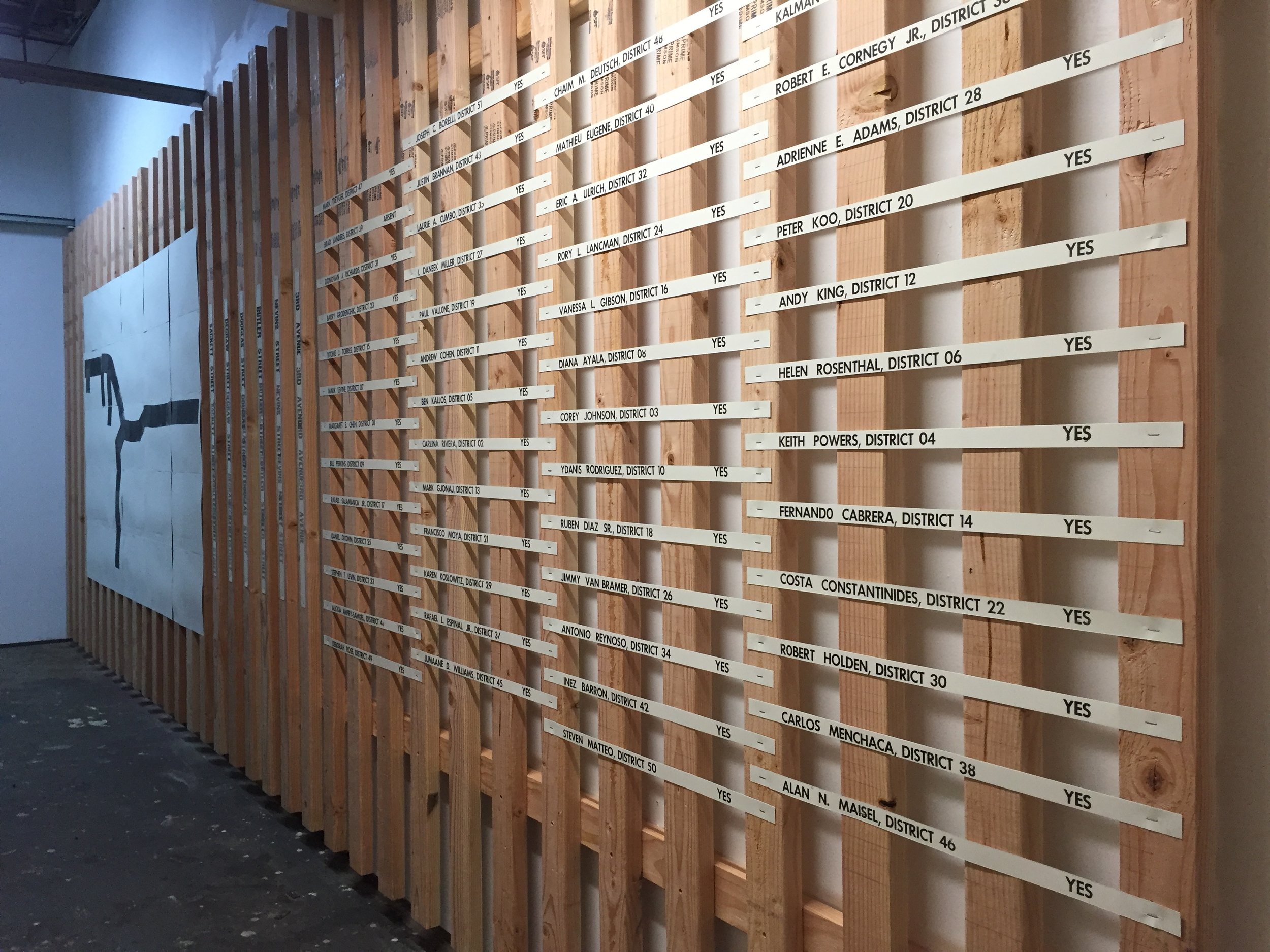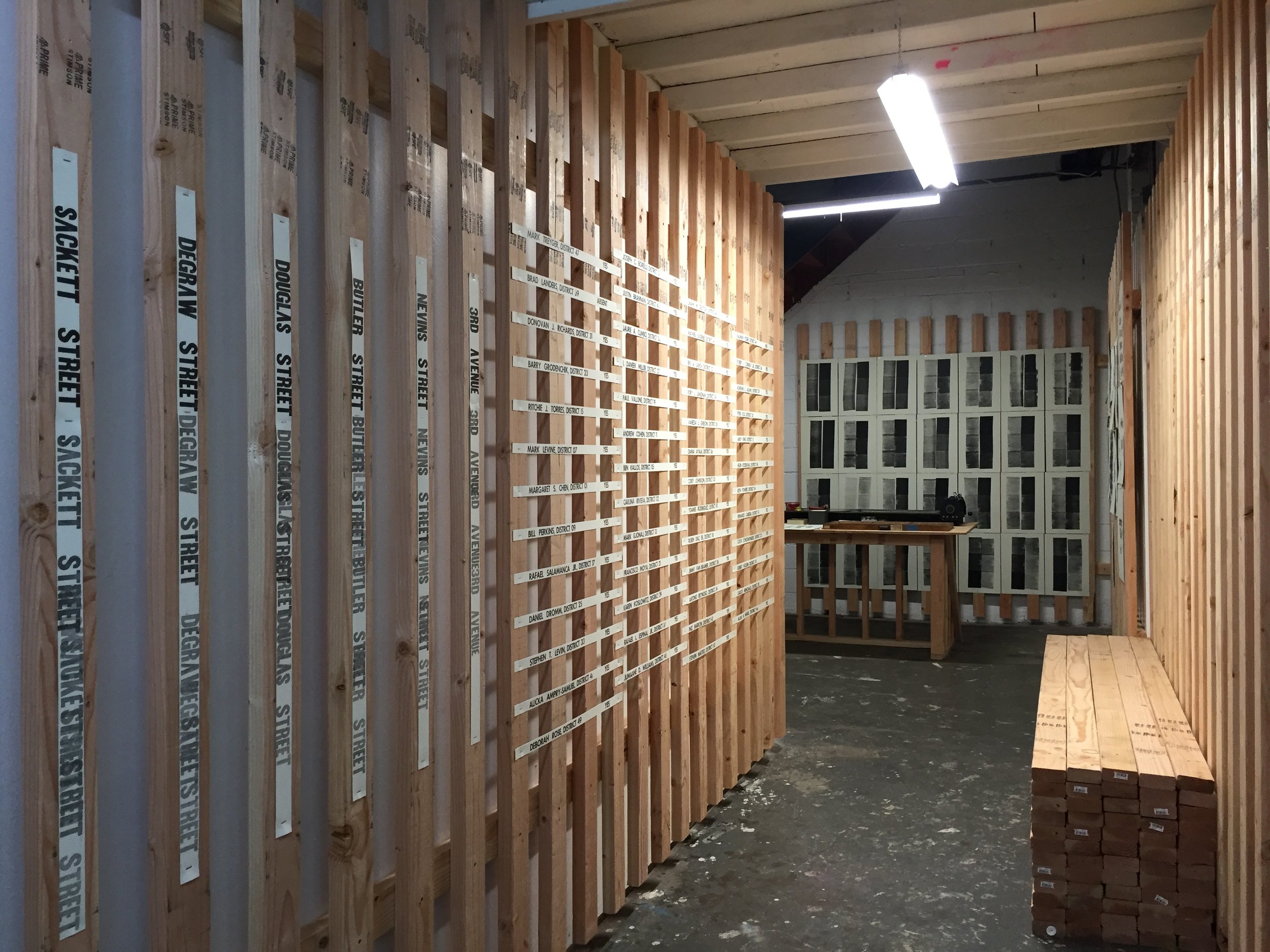 EMINENT DOMAIN (2018)
Paul Amenta and Chris Fox present Eminent Domain, a process-based installation at OS Gowanus.
Eminent Domain is a direct response to the NYC City Council's plans to demolish the historic Gowanus Station, the location of OS Gowanus, Spoke the Hub, and a sanitation repairs company. The project will feature an architectural intervention at OS Gowanus that will include a functioning letterpress studio. During Eminent Domain, Amenta and Fox will produce prints on-site, as well as invite the community to visit, produce, and display editions of prints.
Paul Amenta is an artist and the founder of SiTE:LAB. Amenta has received national attention for his use of vacant urban spaces for temporary site-specific public art installations and projects. He holds a BFA in Sculpture and Printmaking from Grand Valley State University, and an MFA in Fine Arts from The School of Visual Art in New York.
SiTE:LAB is a nomadic all-volunteer artist-led initiative focused on creating site-specific public projects and events in underutilized and unique spaces. Project sites have included: An entire city Block, an abandoned natural history museum, a nature preserve, vacant commercial buildings, and a once-grand downtown hotel. SiTE:LAB's most recent site was a 70,000 sq. ft abandoned high school.
Chris Fox is a designer, educator and typographic instigator, and the founder of Not Design. Fox earned an MFA in the Visual Studies program from SUNY Buffalo, and a BFA in Graphic Design from Grand Valley State University. Not Design is a collaborative studio interested in solving problems in unconventional ways. The end results are not only that they design artifacts (things) but that they identify needs and fill them. They aim to have an impact by making education, information and experiences more relevant.
photo credit: Paul Amenta